Whether you're trying to sell your first book or your fortieth, the road to publication is never an easy one to navigate. Let Liberty States Fiction Writers guide your way. A multi-genre organization, the Liberty States Fiction Writers is dedicated to the education and support of all fiction writers. We provide workshops, networking events and promotional opportunities to aid both published and yet-to-be published writers.
Welcome to the Liberty States Fiction Writers!
SATURDAY, OCTOBER 10, 2015
PRESENTATION
ORCHESTRATING YOUR SUCCESS
With
Bestselling author
CAT JOHNSON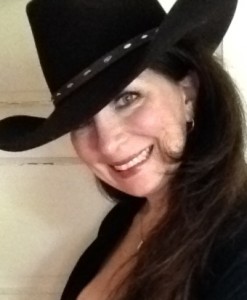 Join us on Saturday, October 10 at the Main Branch of the Edison Public Library for the workshop every author needs to hear no matter what stage of her career:
Orchestrating Your Success with bestselling author, Cat Johnson!
In today's market, success in publishing takes more than writing a good book. For most authors, it requires planning, timing, and knowing how to work the system. New York Times and USA Today bestselling hybrid contemporary romance author Cat Johnson discusses what it takes to make it in publishing today, what she's learned from her own successes and failures and those of others in the business, and the steps authors can take today to boost discoverability and sales.
Whether you're just starting your first manuscript, a seasoned author, or a bestselling scribe, Cat provides examples, practical advice, and publishing tips from her own (and others') experience to plan, jumpstart, and target your success.
Don't miss the next Liberty States Fiction Writers meeting on October 10! 
FEATURED AUTHOR 
CAT JOHNSON
Cat will be signing and selling her smokin' hot series: the HOT SEALs Series, Books 1 through 5: Night with a SEAL, Saved by a SEAL, SEALed at Midnight, Kissed by a SEAL, Protected by a SEAL, and possibly her newest release, Loved by a SEAL!
SPEAKER BIO
Cat Johnson is a New York Times bestselling contemporary romance writer and author of the USA Today bestselling titles One Night with a Cowboy (Oklahoma Nights), Kissed by a SEAL (Hot SEALs), and Saved by a SEAL (Hot SEALs).
Cat is known for her creative marketing and research practices. She's sponsored bull riding rodeo cowboys, owns a collection of cowboy boots and camouflage shoes for book signings and a fair number of her consultants wear combat or cowboy boots for a living.
Over the past 6 years, Cat has put close to one million digital and print titles in readers' hands. As a hybrid author, she writes both full length and shorter works and has series out with publishers Kensington and Samhain, in addition to her self published Hot SEALs.
For more information please visit:
http://catjohnson.net/
Twitter: @cat_johnson
Facebook: https://www.facebook.com/CatJohnsonAuthor
---
Have Questions? Click here to contact us.
---
Author Spotlights
If you are an LSF Writers member with an upcoming release and would like to be a featured author, please e-mail us using the contact form in the Members Only section.
New Releases
As a reminder, if you are a LSF Writer Member and have a 2014 and/or 2015 release, please send your cover and a short book blurb to contact@lsfwriters.com. If you are a Published Author, please send your photo and a short bio to contact@lsfwriters.com so we may prepare our 2015 Author Spotlights.
The Liberty States Fiction Writers welcome pre-published writers at all levels as well as e-published, small press and traditionally published authors.