Whether you're trying to sell your first book or your fortieth, the road to publication is never an easy one to navigate. Let Liberty States Fiction Writers guide your way. A multi-genre organization, the Liberty States Fiction Writers is dedicated to the education and support of all fiction writers. We provide workshops, networking events and promotional opportunities to aid both published and yet-to-be published writers.
Welcome to the Liberty States Fiction Writers!
SATURDAY, APRIL 11, 2015
No matter an author's genre, every writer digs to uncover the history of their characters and locations when building their worlds. Here's something you may not have realized: there's nowhere better to excavate the past, uncover secrets, reveal concealed information, and obtain ideas for characters than in burial grounds.
Join us on Saturday, April 11, at the main branch of the Edison Public Library for an archaeological and anthropological expedition into New Jersey's hidden history of heroes and villains with Professor Richard Veit!
STRANGER STOP AND CAST AN EYE
AN INTRODUCTION TO NEW JERSEY'S HISTORIC BURIAL GROUNDS
Far from being scary, spooky places, New Jersey's historic burial grounds are treasure troves of information for historians, genealogists, archaeologists, art historians, and authors.  Professor Veit takes us on a photo-journey through the state as he surveys New Jersey historic burial grounds from High Point to Cape May.  He begins with the earliest surviving gravestones in the state, then examines the artistically carved gravestones employed in colonial New Jersey, on to the fanciful markers of the Victorians, and concludes with some modern artistic marvels.  The graves of heroes and villains, rogues and patriots are all investigated.
As a member of the Archaeological Society of New Jersey, excavating the stories of people and place, piecing them together, and preserving the past is something Professor Richard Veit excels in. If you want to learn the secret language of gravestones, have questions about archaeology, tools of the trade, artifacts, and burial grounds, then there is no better expert to ask than Professor Veit.
Don't miss this special presentation!
SPEAKER BIO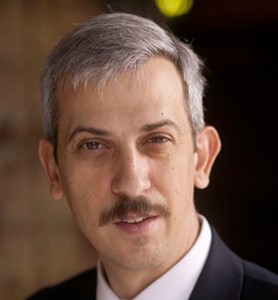 Richard Veit, Ph.D. is a Professor of Anthropology and Chair of the Department of History and Anthropology at Monmouth University. In 2007, he was the recipient of Monmouth University's distinguished teacher award. He teaches courses on archaeology, New Jersey history, Native Americans, and historic preservation. He has authored or co-authored numerous articles and reviews, as well as five books including the award-winning Digging New Jersey's Past: Historical Archaeology in the Garden State (Rutgers Press, 2002), New Jersey Cemeteries and Tombstones: History in the Landscape (co-authored by Mark Nonestied, Rutgers Press, 2008), and New Jersey: A History of the Garden State (co-authored with Maxine Lurie, Rutgers Press, 2012). Two of his books are listed on the New Jersey State library's 101 Great New Jersey books list.
FEATURED AUTHOR
Richard Veit
After the presentation, Professor Veit will be selling and signing three of his books:
Digging New Jersey's Past: Historical Archaeology in the Garden State
New Jersey Cemeteries and Tombstones: History in the Landscape
New Jersey: A History of the Garden State
ROUNDTABLE:  TBD
---
Have Questions? Click here to contact us.
---
Author Spotlights
If you are an LSF Writers member with an upcoming release and would like to be a featured author, please e-mail us using the contact form in the Members Only section.
New Releases
As a reminder, if you are a LSF Writer Member and have a 2014 and/or 2015 release, please send your cover and a short book blurb to contact@lsfwriters.com. If you are a Published Author, please send your photo and a short bio to contact@lsfwriters.com so we may prepare our 2015 Author Spotlights.
The Liberty States Fiction Writers welcome pre-published writers at all levels as well as e-published, small press and traditionally published authors.